We are State. We work with clients that want to move. We create, transform and amplify brands and institutions that make sense. All our work is based on a close and intimate dialogue on eye-level with all relevant stakeholders. We deliver uniquely tailored solutions to strategic, technological and design challenges.
State Productions GmbH Körnerstraße 19, 10785 Berlin T: +49 (30) 208 48 92 60 E-Mail: hello@s-t-a-t-e.com AmtsG Berlin-Charlottenburg HRB 85924 B USt.-IdNr. DE 813516739
We are
State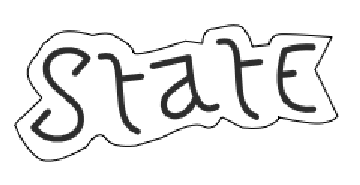 We create, transform and amplify organizations, institutions, and brands that make sense.
By delivering strategic and sustainable solutions to challenges in business, technology and design we help our clients to move.
Our work is based on thorough research and analysis, uniquely tailored aesthetics, a future proof tech stack and close and intimate dialogues.
Services
Change
Research
Strategy
Identity
Digital
Technology
Communication
Editorial
Change
Change requires continuity and shared ambition. We render change meaningful for everyone.
Brand Transformation, Change Picture, Organizational Development, Participatory Strategy Making, Strategy Integration, Value Curve Innovation...
Research
Making sense of the world requires more than quantification. We combine a high sensitivity for culture with a strong academic background.
Benchmarking, Interviews, Target Group Research and Persona Development, Trend Reports and White Paper...
Strategy
The best strategy is a convincing and activating story. We ensure that this story is based on inspiration, trust, and accountability.
Brand Architecture, Brand Narrative, Channel and Content Strategy, Positioning, Purpose / Mission / Vision, Stakeholder Mapping...
Identity
Identity happens at the interface between the brand and the world. We develop the right visual codes and tonalities for these encounters.
Art / Creative Direction, Brand Character and Guidelines, Corporate Identity, Design Systems, Guidance Systems, Logo Design, Motion, Styleguides, Typedesign...
Team
Florian Bungart
Project Management
Thomas Forkert
Development Lead
Florian Hadler, Prof. Dr.
Partner, Strategy Lead
Renate Hähnel
Administration
Katrin Laupenmühlen
Design Lead
Johannes Siemer
Partner, Co-Founder
Ian Warner
Co-Founder (exited 2020)